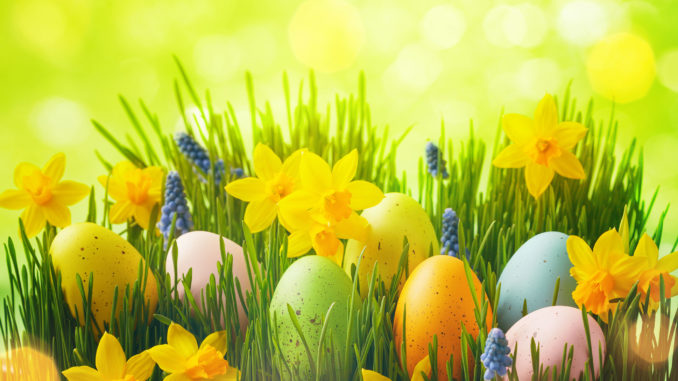 Easter is such an enjoyable time of the year. Spring is usually in full swing with days getting longer and milder. It is a time of year where we begin to enjoy the outdoors more frequently and enjoy meeting friends and family for Easter lunch or egg hunts.
This year is very different for us all so how can we get the most out of this unique time?
Egg Hunts
Have you thought about turning the traditional Easter egg hunt on it's head? There are many ways to make a slightly different egg hunt:
Create a map from the Easter bunny (around the house or in the garden).
Easter egg clues; create simple clues or more complex ones for older children.
Get the children to design their own egg hunt for the grown-ups.
Turn the egg hunt into a challenge; time it, colour code eggs, night time egg hunt.
Make it active; add some active cards into the hunt where the children have to do 5 star jumps, etc.
Turn it into a nature hunt where they fill their Easter baskets with certain items (a daisy, 5 different types of leaves, etc).
Easter Craft
There are so many craft activities that can be done over the Easter period. Hobby Craft and Good Housekeeping have a selection of creative ideas to enjoy at home.
Here are some simple ideas to help your children get creative:
Paint, colour or sketch spring flowers.
Create a drawing to send to a friend or family member. Art for Kids Hub has some great step by step drawing videos themed around Easter.
Make Easter chick or bunny hand prints.
Decorate a real egg.
Make a sock bunny.
Make some paper chains.
Create some Easter bunting by decorating triangles of paper.
Easter Films
Get cosy in your onesie's, grab a chocolate egg and settle down for a movie afternoon.
Easter Treats
Here are some delicious treats that you can enjoy making at home:
Traditional Games
Why not go back to basics with some traditional Easter games:
Egg and spoon race
Egg rolling
Pin the tail on the Easter bunny
Easter egg hunt
Egg tapping
Be leaping bunnies instead of leap frogs!