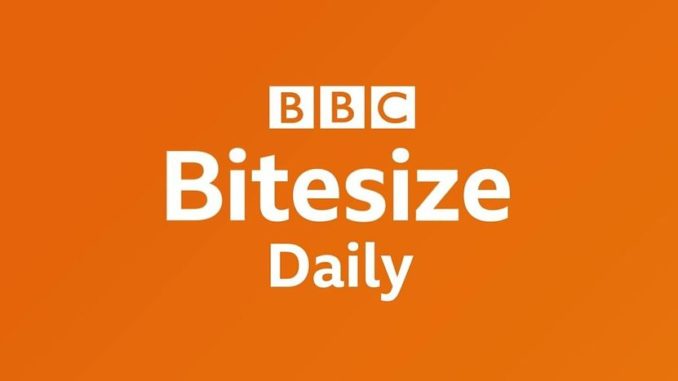 From 20th April, BBC Bitesize will bring access to regular daily lessons in Maths and English, plus other core subjects. These daily lessons will be brought via an expanded version of the BBC Bitesize website plus special programmes on the BBC iPlayer and on the BBC Red Button on your TV.
The BBC have worked with colleagues from across the BBC and consulted with education experts from across the UK to try to ensure everyone in need of learning resources can access them during this time of uncertainty.
The content of the lessons will be backed by videos, practice test, articles and educational games.
BBC iPlayer / Red Button will host Bitesize Daily, six different 20 minute shows targeted to ages 5 to 14 years of age. For GCSE and A Level students BBC Four is joining with the Red Button to provide evening programmes to support those curriculums. Scottish students of NQs and Highers can see content specific to them on BBC Scotland.

To support parents, the Bitesize website will provide advice on how to home school and provide guides for pupils with special educational needs. Plus, Bitesize's social media will shift to focus on the parents and be used to provide information on study schedules and other supportive work.
Finally BBC Sounds are launching two daily 10 minute podcasts, one aimed at primary pupils and the other secondary pupils to support everyone learning at home.
You can find these new lessons and resources (plus existing educational content) at BBC Bitesize from April 20th.