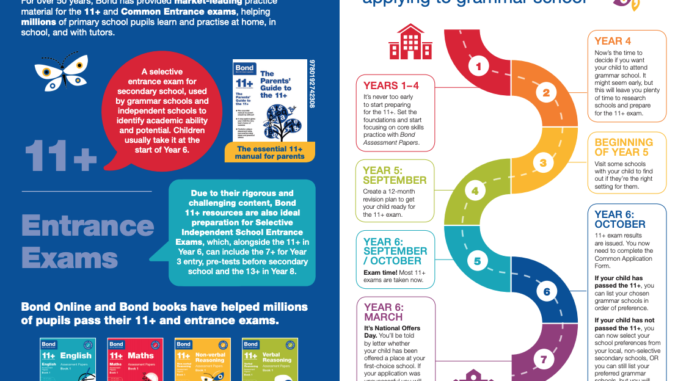 Currently there a no plans to change the scheduled 11+ exams this autumn so if your child is still studying at home during the lockdown here are some resources from the educational publisher Bond to help keep your child's preparations and learning on track.
Bond provide free 'Placement Tests' to find out which topics your child is comfortable with and which topics will require further study and practice. Bond have also published a very useful Parent's Guide to help demystify the process for parents and from explaining the subjects covered to regional exam boards and much more.
Bond Online also provide interactive quizzes. There are some sample free quizzes available but further access requires a subscription.
To access the free resources from Bond, please visit here: