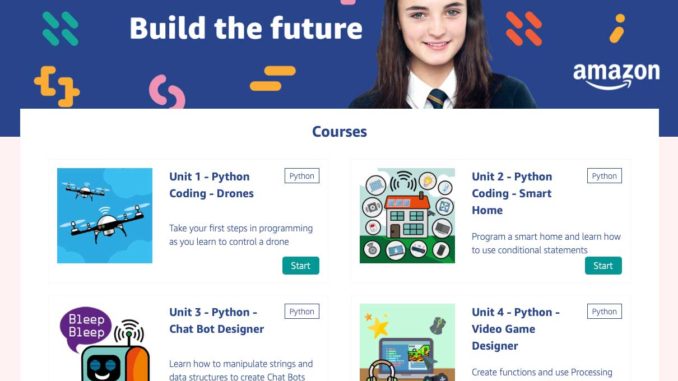 Amazon Future Engineer is offering resources to help students between the ages of 12 to 17 build on their computer science skills whilst studying at home.
The Amazon Future Engineer program offers 20 hours of free content that covers computer programming in line with Key Stage 3 and 4 of the English National curriculum. Upon completion of the program, the students will have solved problems of an equivalent standard as that required for GCSE Computer Science courses.
The course uses the Python programming language to explore 'Fourth Industrial Revolution' themes. The 'Fourth Industrial Revolution' refers to the fusion of advances in artificial intelligence, robotics, Internet of Things (IoT) and much more. It is the blending of the physical, biological and digital worlds.
The course comprises four units:
Using Python to control drones.
Programming a smart home.
Chat bot designer.
Video game designer.
You can find out more about the Amazon Future Engineer program and register free by visiting: https://amazon.firetechcamp.com/python/