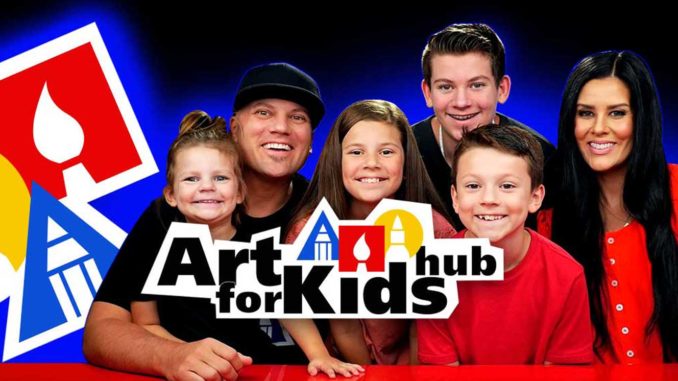 Are you looking for a creative activity to do with your child? Or would you like your child to improve their pencil control and drawing skills? Then check out the Art for Kids Hub.
The Art for Kids Hub is a YouTube channel run by Rob and his family (his wife and 4 children). Every week day a new art lesson is uploaded onto the channel. There is also a large range of pre-existing videos already on the channel to explore.
The art lessons are aimed at different stages in development from more basic drawing skills to more detailed designs. There are videos themed around different seasonal celebrations as well as a range of characters and themes. Rob draws alongside one of his family members, drawing at a good pace to explain each step of the drawing process. The art lessons are also a great way to improve listening skills, with children following step by step instructions to create their final piece of art work.
You could use the art lessons to draw pictures to send to friends and family or to create cards. The designs make perfect drawings for the front of birthday cards. The art lessons are also useful for adding drawings to topic work.