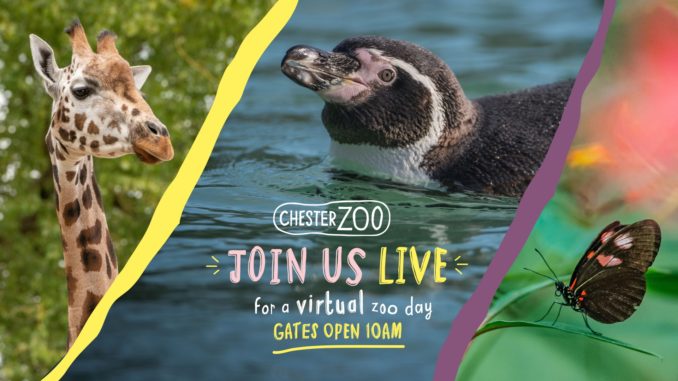 Chester Zoo are doing their bit to brighten the lives of those in isolation due the the virus outbreak, the are providing live virtual tours all day (Friday 27th Match).
As you can't come to the zoo right now, we'll bring the zoo to you!

Join us LIVE on our Facebook page from 10am when we'll be throwing open our 'virtual gates.'

So, break up the boredom of being at home and, for the first time ever, enjoy a whole day of animal antics, live from your sofa! 🙌

Chester Zoo
At 10am they started with Red Pandas, at 11am they'll be visiting the giraffes, 12pm elephants, 1pm butterflies, 2pm sub bear, 2.30pm tigers, 3pm penguins and 4pm the aquarium.
The live tours will be shown via their Facebook page, which you can find here: https://www.facebook.com/chesterzoo1/
Fear not if you miss the live tours as you will be able to catch up on them later as they will remain available on their Facebook page.
10:00 Red pandas
11:00 Rothschild's giraffes
12:00 Asian elephants
13:00 Butterflies
14:00 Sun bears
14:30 Sumatran tigers
15:00 Humboldt penguins
16:00 Aquarium