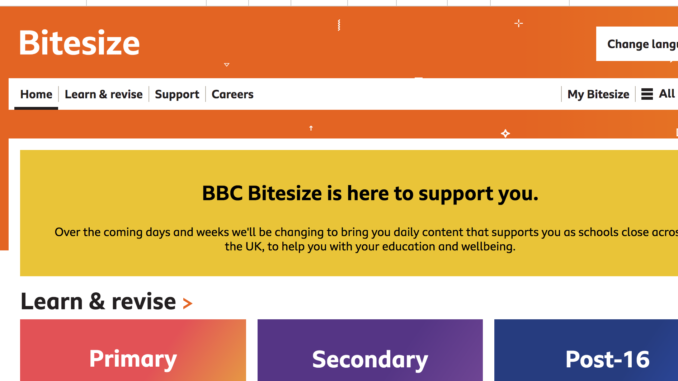 In response to the school closures, the BBC plans to increase the educational content it currently offers.
Among the measures they are considering are:
daily educational programmes for different key stages/ages alongside a self-learning programme.
expansion of BBC Bitesize content.
increasing education programmes on BBC iPlayer.
daily primary and secondary educational podcasts for BBC sounds
using BBC Four and Red Button to bring programmes that support GCSE and A Level curriculum.
Here are some useful BBC resources: