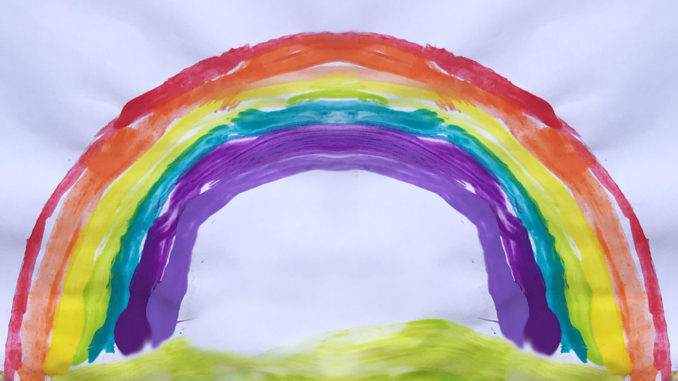 The greater your storm, the brighter your rainbow.
― Anonymous
Following the closure of schools last Friday, in response to the ongoing crisis, one trend has emerged across the nation. Hundreds of paintings and pictures of rainbows began appearing online and popping up in people's windows.
Schools have encouraged children to create these positive images to spread joy and hope during this unique time.
The nation has certainly become creative in spreading this message, from hand prints to pavement chalk art, there are many beautiful rainbows popping up on our streets.
Why not share yours with us by posting them on our forum:
https://forum.stuckathome.academy/threads/show-us-your-rainbow-pictures.11/