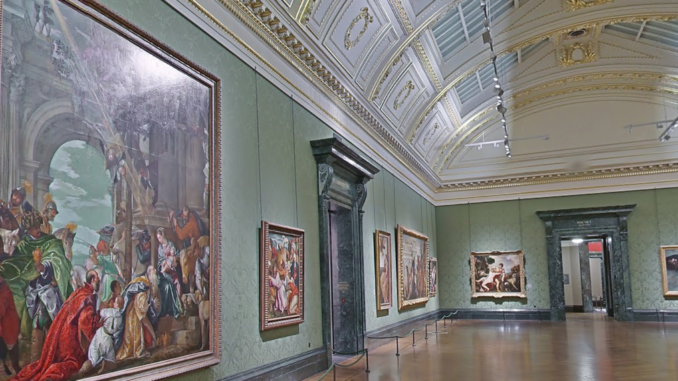 If you fancy some art, why not pop to the National Gallery website and have a virtual tour?
There are a variety of different tours available using a range of technologies. They have an 18 room tour that gives you a closer look at over 300 paintings, it is also integrated to the info pages so you can find out more about the paintings as you tour.
There is also a complete tour of the Sainsbury wing which covers over 270 paintings, this is a 360 degree tour that you can use with a VR headset, but it also runs on your laptop, mobile or tablet.
There is also a tour of the gallery using Google Street View where you can tour all around the inside of the gallery view works from a huge range of artists, such as Monet, Cézanne, Constable plus many many more.
You can begin your virtual tours here: